Built to last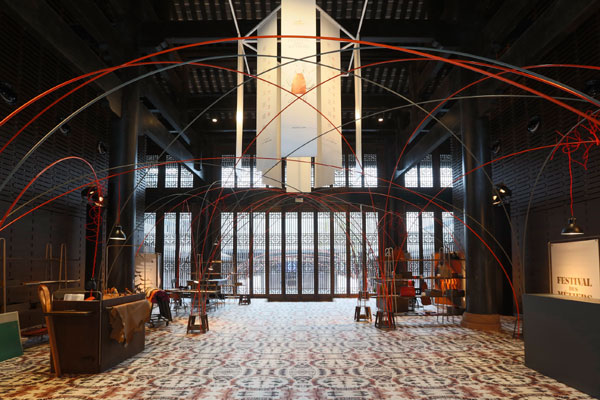 Hermes holds its Festival des Metiers to celebrate the opening of its new store at the Sino-Ocean Taikoo Li Chengdu. [Photo/China Daily]
A behind-the-scenes look at Hermes products shows why the luxury brand commands a high price. Chen Jie reports.
Is a Hermes scarf expensive? Yes, as a luxury brand, it's a pricey accessory. But after watching how the item is made, you might think the price is reasonable.
To celebrate the opening of its new store at the Sino-Ocean Taikoo Li Chengdu, the French fashion house recently brought seven of its senior artisans in different ateliers from France to showcase the craftsmanship behind their luxury wares.
Called Festival des Metiers (Festival of Crafts), the weeklong demonstration is a traveling exhibition that started in Seattle in 2011. It has visited San Francisco, Singapore, London, Dusseldorf, Shanghai, Beijing and just finished in Chengdu.
In the exhibition, which is open to the public, you can talk with craftsmen and watch them stretch leather, screen print scarves, set diamonds on watches and make saddles.
When I visited the festival on Dec 10, an American woman in her 50s was chatting with gloves craftsman Jean-Pierre Paillot. She shows me a pair of Hermes gloves that she bought in New York some 20 years ago and says they are still comfortable today.
Paillot, 65, demonstrates the toughness of the leather by stretching a large black piece as hard as he could. He even asks me to stretch it and feel the leather.
"The harder you stretch it, the more you can feel the tenderness," says Paillot, who has worked at Hermes more than 30 years and began working with leather when he was 14 years old.