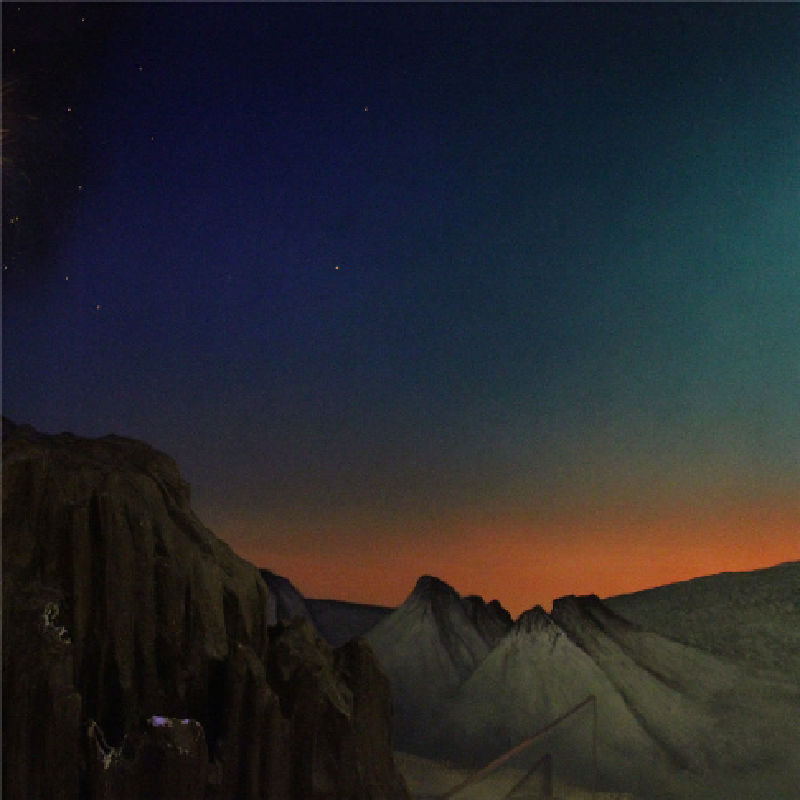 A photograph taken by French artist Constance Nouvel. [Photo provided to chinadaily.com.cn]
Young French artist Constance Nouvel presents a fresh photographic experience by showing her photographs, which are beyond the traditional way of photorecording.
"There are various ways to interpret my works", Nouvel said, "Photography, within the specific time and space, has a tangible and irrevocable connection with reality. However, my interest is to overturn this fact, and escape the reality through different ways of image compositions."
Many pictures on show are taken in remote places in China, where Constance Nouvel went to search for unique Chinese scenery. She went to Gansu province and Xinjiang autonomous region in Northwest China, hiking through the spectacular Danxia landform and climbing the high mountains.
She also went to special places like the Beijing Zoo, Beijing Planning Exhibition Hall and portrayed these places in her own special way.
Christine Cayol, founder of Yishu 8, which is a non-profit art center in Beijing, commented on Nouvel's work: "The artist extracts the appearance of man-made scenes and interprets them into another type of images, which is a very special way of art creation".
As the winner of the Yishu 8 Award in 2014, Paris-based Nouvel earned the chance to come to Beijing and stay for three months to work on her art at Yishu 8.
If you go:
From Dec 14 to Jan 18, 2015
Yishu 8, Former Sino-French University, NO 20 (jia), Dong Huangchenggen Bei Jie, Dongcheng district, Beijing
+86 (10) 6581 9058