Li Bingbing transforms to protect wildlife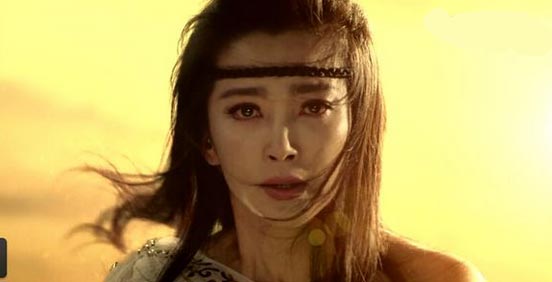 A screen capture of Li Bingbing's video for African Wildlife Foundation. [Photo/from the Internet]
Chinese actress Li Bingbing has transformed herself into a wild animal for a new public service announcement in China.
Published by the African Wildlife Foundation, WildAid, and Save the Elephants, the "Transformers 4" actress is seen holding hands with her children and running away from poachers in a jungle.
As a bullet fires straight at her, Li falls to the ground and transforms into an African elephant, which lays dying in front of its children.  
Aimed to raise awareness for wildlife conservation in China, the world's largest ivory market, the announcement will be played on 1300 screens in 150 theaters.
The groups behind the advert hope it will remind people of the cruel realities of wild animal hunting.