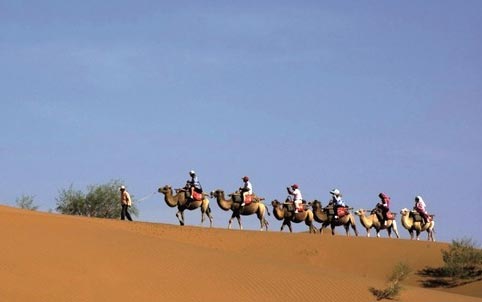 The Desert Park in Xinjiang. [Photo/Xinhua]
Singapore production company IFA Media has announced that it will make a new documentary on the ancient Silk Road in 2015.
Teaming up with Beijing-based China Intercontinental Communication Center to shoot to the film, dubbed as "Crossroads: The Silk Road."
The documentary will be shot in four countries over thousands of kilometers, across some of Asia's most epic landscapes in China, Kazakhstan, Turkey and Russia.
Shown in five episodes, the production will focus on how the Silk Road is being reinvented for the modern era and how it is changing lives.
Related:
Kun Opera film A Dream of the Red Mansions wins big at Monaco festival