A pen has been developed that lets you leave a message in your boss's coffee.
The Cinnibird is claimed to be the "first and only" kitchen gadget designed to make creative messages and drawings on drinks and food.
The hand-held device can make a controlled sprinkle of all-natural materials including cinnamon, instant cocoa powder, paprika, ground parsley and ground sugar.
Users simply fill the $42 device with their chosen foodstuff or spice and then draw a picture or write a message.
The Hungarian designers are asking for backing for their product through crowdfunding website Kickstarter. They have already beaten their funding target with $5,327 pledged of their $5,000 goal with 14 days to go.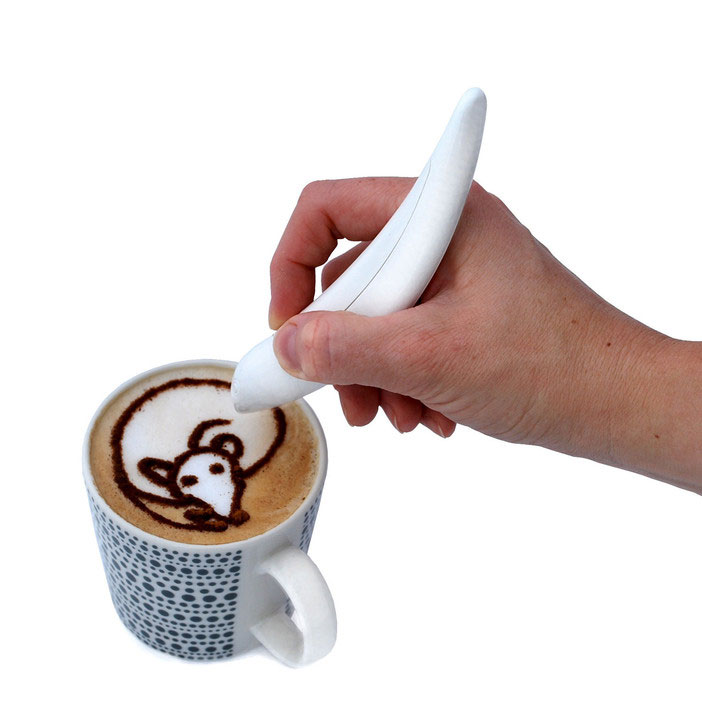 The Cinnibird is claimed to be the "first and only" kitchen gadget designed to make creative messages and drawings on drinks and food. [Photo/IC]