Velvet shimmers and shines this winter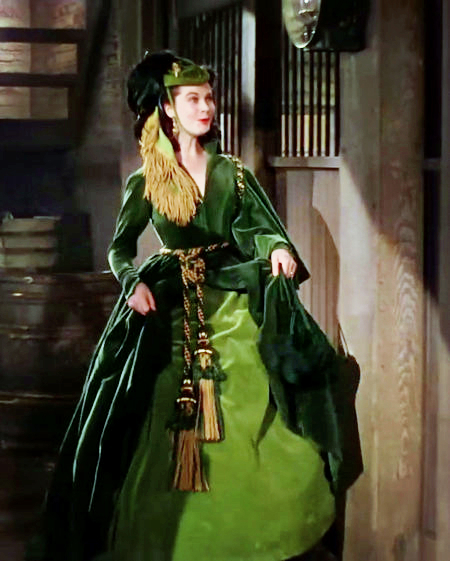 The green curtain dress in the 1939 film Gone with the Wind. [Photo/Mtime]
Whenever velvet is mentioned, people often connect it with cushions or curtains.
In the classic 1939 film Gone with the Wind, as Scarlett has no money for new clothes, she transforms her velvet curtain into an elegant green dress that matches her eyes.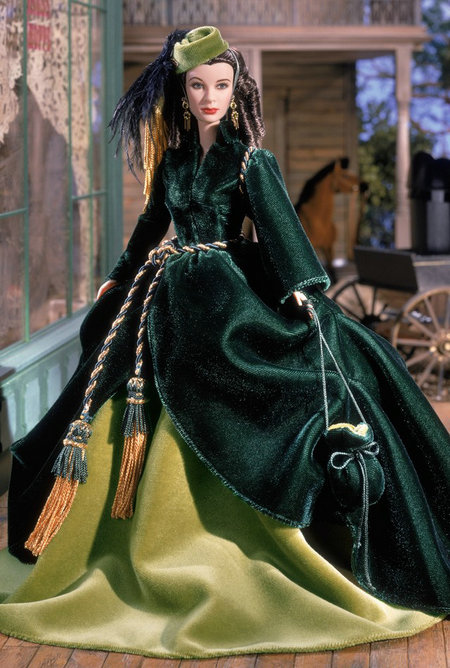 A barbie doll features Scarlett in her green curtain dress. [File photo]
Now, as one of the most fashionable items in autumn and winter, velvet is formally back as dresses, jumpers and suits.
This time, apart from traditional black, velvet has more colors, such as burgundy, coral, grey and emerald.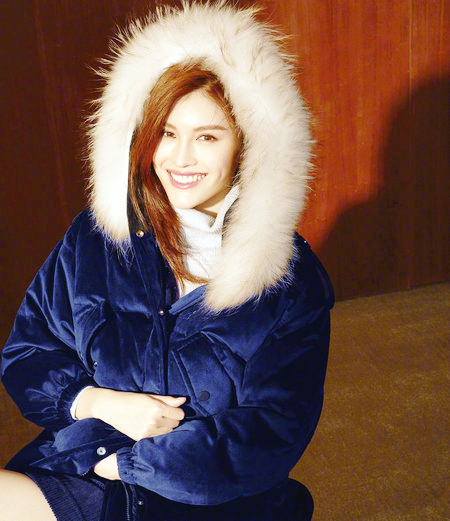 Model He Sui in a blue velvet overcoat. [Photo/IC]
On the street of Beijing, many young women wear a long velvet pleated dress that shimmers under their heavy down garment.
The rich and soft fabric adds a vintage touch to the wearer who can be of any age.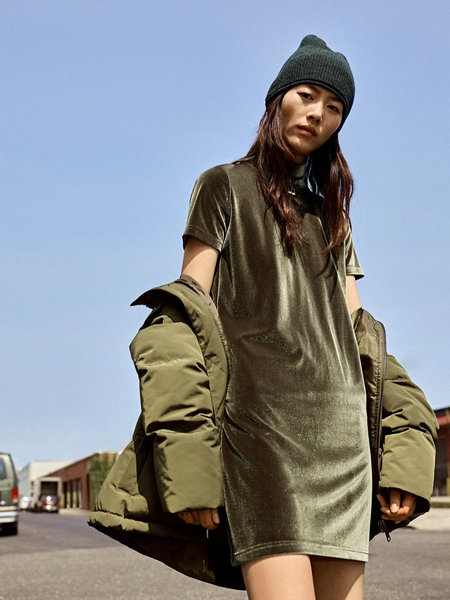 Model Liu Wen in an olive velvet dress. [Photo/IC]
It is not only used in clothes, but also shoes and bags.
If you prefer to be fashionable in a low-key manner, a pair of velvet shoes or a velvet bag will be your sensible choice.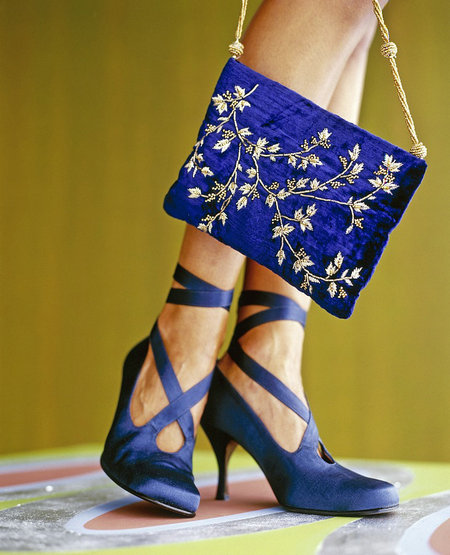 A blue velvet handbag. [Photo/VCG]
However, for daily business, wearing too many velvet things together would make you look inappropriately dressed.
The reasonable choice is to just have one or two things made of velvet, such a velvet suit or a velvet dress that can go well with silk, cotton or polyester shirts.
Though wearing long velvet dress under down garment or wool overcoat makes it easy to have static electricity and cling to people's body, which makes many people feel embarrassed. One solution is to wear cotton made pantyhose and apply a small amount of lotion on it.