Find a proper plastic bag to heal yourself in the new year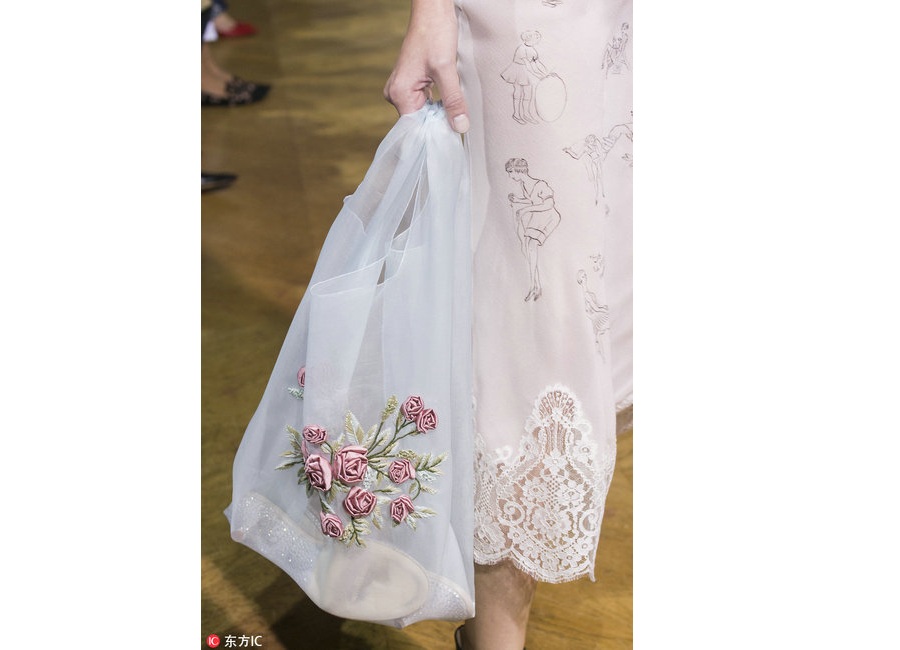 A model carries a handbag shaped like a plastic bag and embroidered with flowers by John Galliano at the 2018 Spring/Summer Paris Fashion Week. [Photo/IC]
There is a Chinese idiom: bao zhi bai bing, which means the ability to cure all illnesses. The first character bao also means bag. Thus the idiom is now often used by Chinese people to joke about the healing effect of a nice bag on a woman.
As the fashion industry can create all sorts of unexpected fads, plastic bags and bags shaped like them will be the new beloved ones in 2018.
A series of such bags caught the limelight during the 2018 spring/summer fashion week in Milan, Paris and New York. Embroidered with flowers and letters, the bags look more posh, even though they still have the common appearance of a plastic bag.
It seems that it will be easier to find a fashionable bag to heal yourself in the coming new year.