Brighten winter with more colors
Nov 7 marks Start of Winter, the 19th of the 24 solar terms within the traditional Chinese lunar calendar.
As winter comes, most wardrobes seem to be stuffed with black, white and gray things. It's as if people want to change a season without green trees and colorful flowers into a black and white film.
In fact, there are more choices to wear in the winter than just these three colors, such as shades inspired by the food, drinks and nature in this season.
Here are some popular color combinations that can make people look more posh in the coming cold days: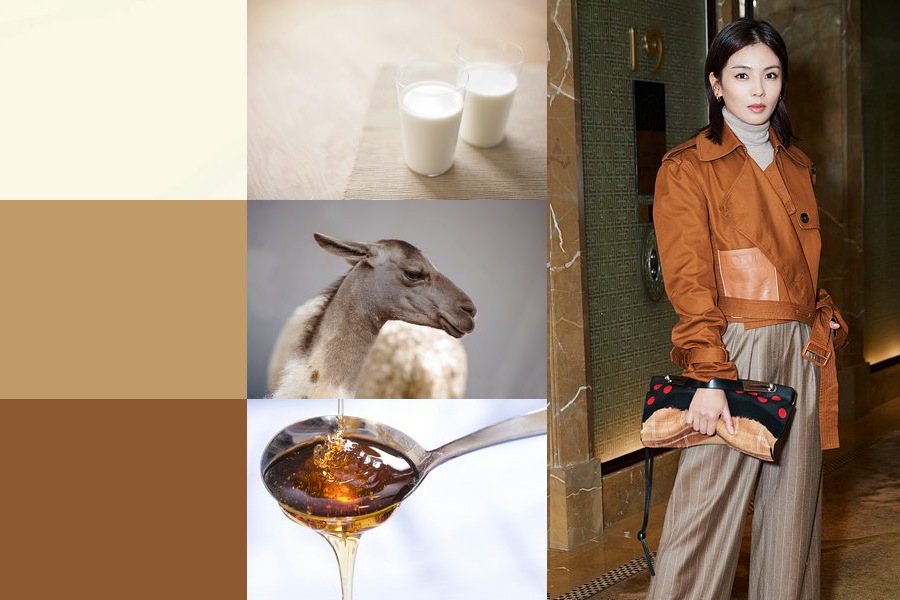 Caramel, camel and creamy colors and actress Liu Tao in a caramel coat. [Photo/VCG; file photo]
Caramel, camel and creamy
Caramel is a very popular color in 2017, and very suitable for cold seasons. With camel and creamy hues, the trio will not look as dull and simple as black and white. Plus, these are more posh colors for overcoats and cashmere coats.