A new 'Shangri-La' in Ma Yanli's runway show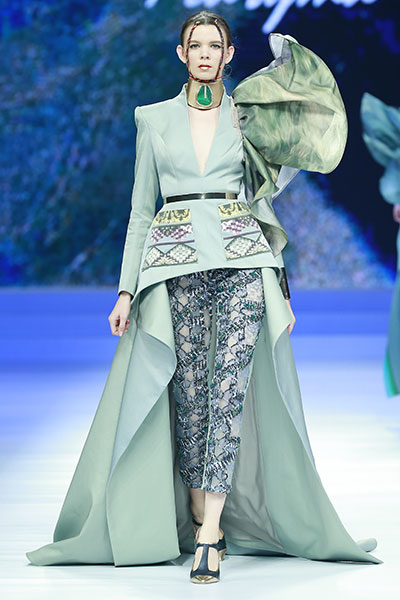 A model presents creations from Ma Yanli's haute couture Spring/Summer 2018 collection in Beijing. [Photo provided to China Daily]
Model-turned designer Ma Yanli held a runway show last week in Beijing to release her latest haute couture collection for 2018 spring/summer.
With the theme Shangri-La, Ma created about 80 dresses inspired by ethnic groups in Southwest China's Yunnan province including Tibetans, Lisu, Naxi, Yi and Pumi.
For the collection, Ma and her team visited Diqing o Yunnan province a few times to collect local fabrics, learn the embroidery and experience the customs and lifestyle there.