Vengeance drives new wartime TV series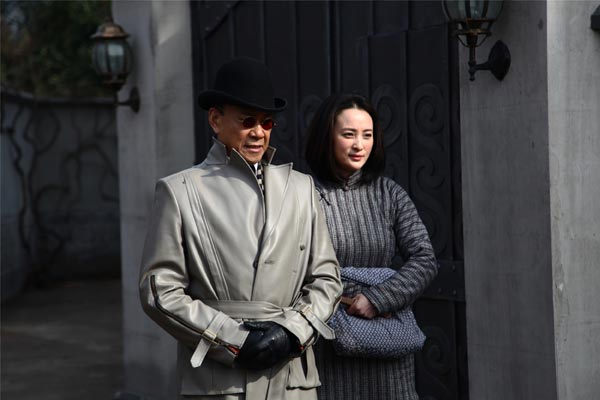 Chinese actor Wang Xueqi and actress Jiang Qinqin. Photo provided to China Daily
Wearing a Sherlock Holmes deerstalker and a graceful tweed coat, Wang Xueqi looks like a gentleman back from an England tour. However, the latest TV role for the Asian Film Awards' best actor winner is a revenge-seeking killer in 1930's China.
In the upcoming series Grandpa's Anti-Japanese War, a 34-episode show premiered by Beijing Satellite TV on Dec 6, the 68-year-old actor plays the lead character of Cao Huali, a talented engineer and entrepreneur.
Set in the turbulent era of the War of Resistance against Japanese Aggression (1937-45), the series tells an atypical war story.
To avenge the sex abuse of his daughter by a Japanese soldier and murder of his son-in-law, the gifted graduate from a top Japanese university researches weapons secretly at home and transforms to be a ruthless assassin.