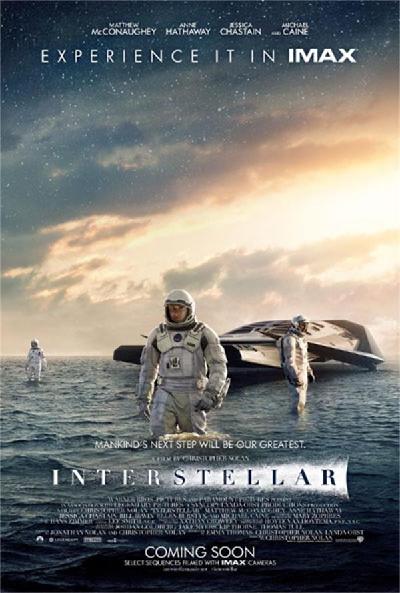 Film poster for Interstellar. [Photo/movie.mtime.com]

Hollywood director Christopher Nolan's new sci-fi flick Interstellar has caught Chinese people's imagination, with their common question being: Can Chinese filmmakers make such a movie?

The Chinese film industry has entered a new era, producing some good movies and earning substantial box office returns. It's not uncommon to see a blockbuster earn more than 100 million yuan ($16.16 million) nowadays. Since the film industry has never been more successful on the commercial front, film financers may not be averse to investing in sci-fi films, because they could turn into blockbusters.
A recent article on Chinese science fiction over the past two decades by Chinese-American science fiction writer Liu Yukun is seen as signaling the arrival of sci-fi films in China. In the initial years, hard sci-fi tales were more popular in China, because both writers and readers were limited, and many of them came from science and engineering backgrounds.
But with soft sci-fi tales gaining popularity in recent times, the range of writers and readers has expanded considerably. The emergence of some prominent science fiction writers and their abundant body of work offer enough material and inspiration for filmmakers. Moreover, a prominent group of young science fiction fans is drawn to the movies.