A group of college students at Liaocheng University in Shandong province put on shadow puppet show with puppets they made to mark the upcoming 77th anniversary of the Nanjing Massacre, on Dec 10, 2014.
More than 30 students presented nine stories about the Nanjing Massacre, representing the brutal scenes of what the Japanese invaders did to Chinese civilians during World War II.
On December 13, 1937, the Japanese army occupied Nanjing, then the capital city of the Republic of China. During the first six to eight weeks of their occupation, the Japanese army committed numerous atrocities, including rape, arson, looting, mass executions and torture.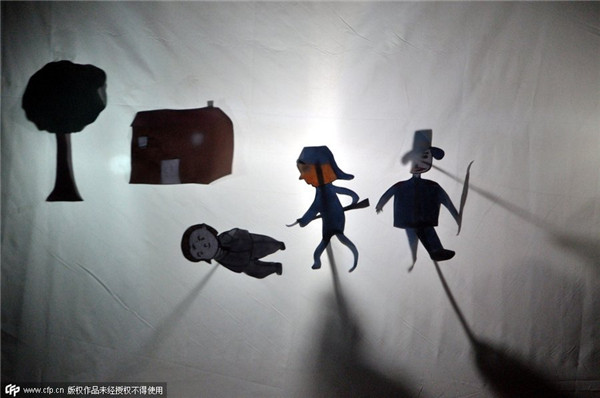 A shadow puppetry show about the Nanjing Massacre is staged at Liaocheng University in Shandong province, Dec 10, 2014. [Photo/CFP]