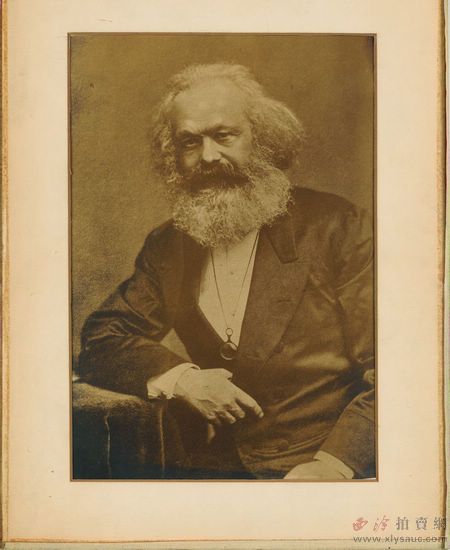 An old photo of Karl Marx is sold with his letter at a Xiling Yinshe Auction's autumn sale. [xlysauc.com]
A Karl Marx autographed letter and an old photo of him were sold for nearly 4.2 million yuan (about $678,000), with commission included, at a special auction Communist Pioneers' Handwriting held at the Xiling Yinshe Auction in Hangzhou, Dec 15, 2014.
The letter was written by Karl Marx in 1881. It is an important letter from his later years and also an important piece from Marx in the Chinese auction market.
The letter refers to Friedrich Engels, his wife and explores the progressive thoughts in the 19th century. As Marx was suffering from poverty and disease in his later years, his manuscripts and letters were in a sudden decrease, which makes his autograph letters created during this time much more precious.
The letter was collected in the Russian version of Marx Chronology, and was once published in the earliest Chinese version of Complete Works of Marx and Engels.