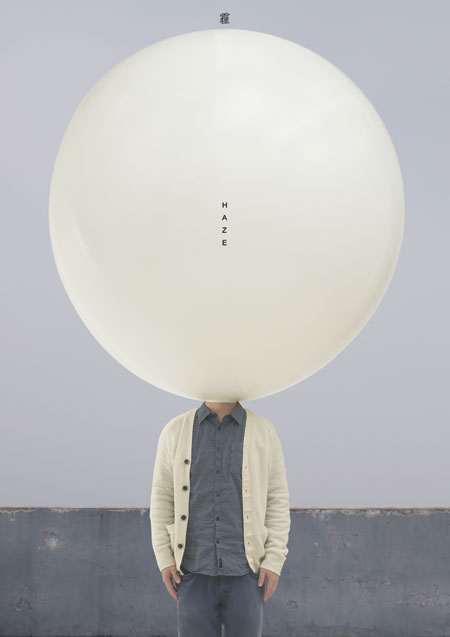 Designers express their concern about the environment through 300 posters displayed in Beijing and Shijiazhuang. [Photo/China Daily]
An ongoing poster-design exhibition inspires people to consider how individual actions collectively contribute to smog. Liu Zhihua reports.
Say No to Haze sends a clear message about the need to curb smog and the role of the individual in determining air quality.
The ongoing exhibition of 300 posters by designers and laypeople at Beijing's Galaxy SOHO is intended to prompt viewers to reflect upon their lifestyle's environmental impact.
The show, organized by Interactive Beijing and Creative Designer Salon of China, ends on Saturday.
"Chinese are increasingly concerned about smog's impact on human health, and many urge the government to take measures-but that's not enough," says Fei Jun, Interactive Beijing founder and China Central Academy of Fine Arts professor of interactive media art and design.
"Everyone shares responsibility to protect the air. We hope this exhibition publicizes this message."
Zhang Zijian, founder of the private Idea Works Synthesis Design Research Institute and another initiator of the exhibition, joined a dozen designers to host an online smog-poster competition in June. Zhang and his crew spent just 12 days curating.
"People complain so much about smog," Zhang says.