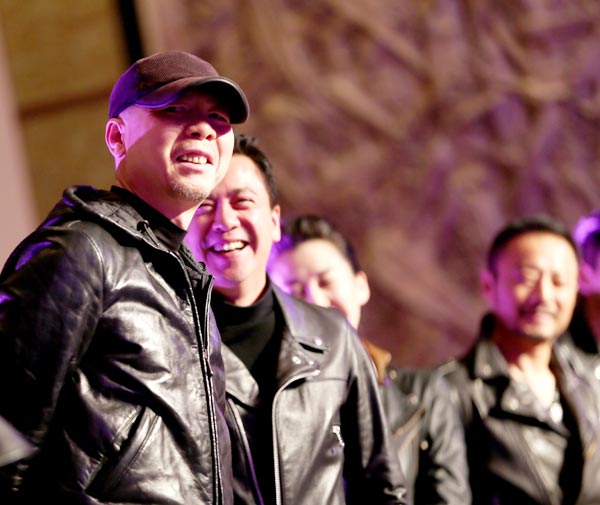 Chinese director Feng Xiaogang will return on screen in Fading Wave. Photo by Jiang Dong / China Daily
Long regarded as one of the most commercially successful directors in China, Feng Xiaogang isn't satisfied with staying behind the camera.
In Fading Wave, Feng plays the lead role of an elderly gangster who finds his time is gone in Beijing.
Guan Hu, the filmmaker behind the story, revealed that he "didn't expect director Feng would agree to play the role. It's a big surprise to us," he said.
Feng last played a lead character in author-director Wang Shuo's comedy Papa, which won the best film award at the 2000 Swiss Locarno International Film Festival.
Feng said he was drawn to Fading Wave after reading the film's script. "When I was reading the script, I even ignored my family members asking me to have dinner," he said, adding that he agreed to play the role after two months of talks with the producers.
Wang Zhonglei, president of the movie's investor Huayi Brother Media, revealed that the film crew has held more than 50 planning meetings and built sets that include three hutong.
Shooting of the feature-length production began recently, and the film will be released at theaters nationwide on Christmas Eve in 2015.
Related:
2014 TV Drama Awards held in Beijing