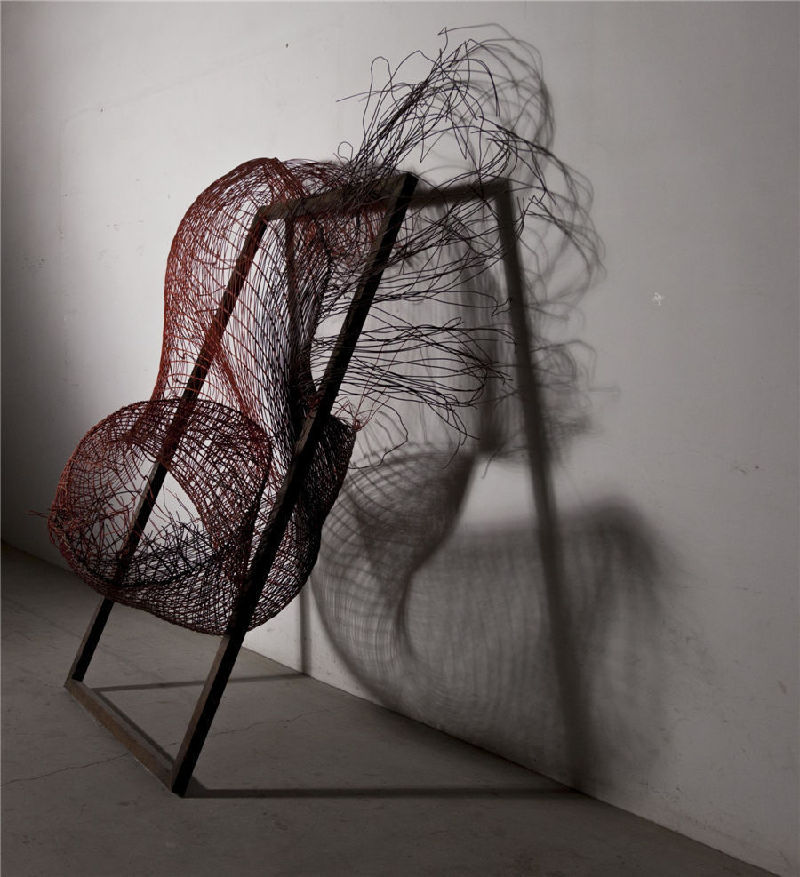 Li Ying's art installation is on display at Beijing Yishu 8. [Photo provided to chinadaily.com.cn]
The art exhibition Internal shows a world of light and shadow created by young artist Li Ying.
"I choose metal wire in my art creation, as it produces unique light and shadow effects compared to other material, such as natural silk." Li Ying said at the opening ceremony of her solo show.
She formerly used welded metal, which is a kind of powerful texture to create artwork. Once she began to try the softer metal wires, her way of understanding space began to change. Her works bring people a more volatile and softer feeling, rather than being fixed and specific, and more personal emotions are permeated into her creations.
Li Ying, a fresh postgraduate from the Central Academy of Fine Arts, is one of the Yishu 8 Award winners this year. After three months' stay in Yishu 8 - part of the award for winners - she is now showcasing her art to the public.
If you go:
From Nov 22 to Dec 9, 2015
Yishu 8, Former Sino-French University, NO 20 (jia), Dong Huangchenggen Bei Jie, Dongcheng district, Beijing
+86 (10) 6581 9058