Carven expands in China, opens stores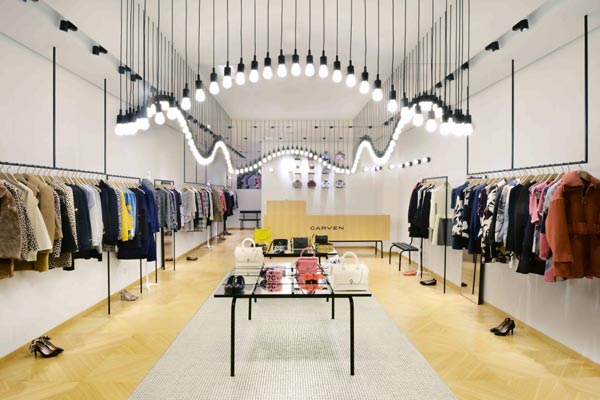 French fashion brand Carven opened two stores in Beijing, including one at Shin Kong Palace (top). Photo provided to China Daily
French fashion brand Carven consecutively opened the first two freestanding stores in Beijing recently, as it continues to expand its retail network in China since debuting in Shanghai last year.
Known for its chic, relaxed and simple Parisian style, the label offers a complete range of women's wear, men's wear, handbags, leather goods and accessories in the new stores, one of which is located in Sanlitun and the other in Shin Kong Place.
In September, the new stores presented the 2014 early autumn collection, which is inspired by the rebellious youth of the 1950s and 60s, "a mix of exquisiteness and street style", says Carven CEO Henri Sebaoun. The label's 2014 autumn/winter collection that takes its inspiration from modern art, was unveiled in late October.
The label has a 23 independent stores worldwide, among which five are in China. In Total, it works with 580 retailers worldwide.
Founded by Carmen de Tommaso (Madam Carven) in 1945, it was one of the most sought-after couture houses in the 1950s and 1960s, but the label became less hot in the 1980s and 90s. It was purchased by Sebaoun in 2008.
"I was attracted by its history and heritage. Madame Carven had a very contemporary vision during her time and I wish to do the same," Sebaoun says.