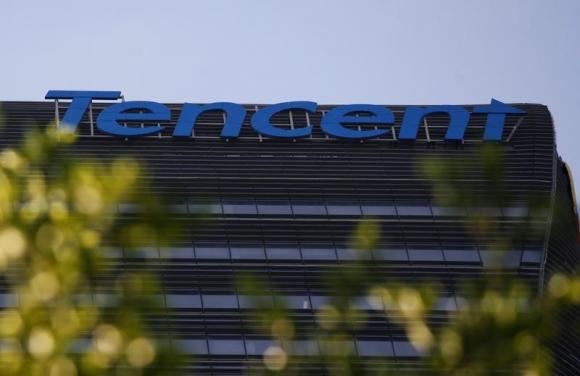 Tencent headquarters is seen at Nanshan Hi-Tech Industrial Park in the southern Chinese city of Shenzhen June 9, 2011.[Photo/Agencies]
Chinese Internet firm Tencent Holdings Ltd is partnering with Time Warner Inc's HBO network to stream its TV shows, which are known for their provocative content and may draw scrutiny from the country's authorities.
Tencent will be the exclusive online provider of HBO series such as "Game of Thrones" - which features gore, nudity, and incest - "True Detective" and "Boardwalk Empire", China's top social network and gaming firm, said on Tuesday.
"This partnership enables us to distribute some of the most ground-breaking programming in the world through our robust technology platform, to the benefit of Chinese Internet users," Martin Lau, president of Tencent, said in a statement.
But even as China's Internet TV firms have pumped more than $1 billion into foreign content in less than two years in a bid to attract more viewers, government regulators have stepped up their oversight of the previously freewheeling industry.
This includes ordering TV shows to be taken down, scouring media of "obscene" or "pornographic" material and imposing limits on how much foreign content can be shown on any online video site. This is partly seen as a move to protect the domestic TV and film industry from outside competition as it develops.
Tencent declined to say how much it spent on HBO's content, nor did it give a date for release.
The TV series and films are set to be broadcast in the very near future, said Tencent, as they are still subject to approval from China's regulators and may need to be censored.
Earlier this year, China's state broadcaster CCTV aired a chopped version of Game of Thrones which one viewer said resembled a "medieval castle documentary".
In May, China's authorities ordered streaming services to take down popular US shows The Big Bang Theory, The Good Wife, NCIS and The Practice.
Tencent's competitors include Sohu.com Inc, Youku Tudou Inc, which is backed by e-commerce titan Alibaba Group Holdings Ltd and smartphone maker Xiaomi Technology Co Ltd [XTC.UL], and search giant Baidu Inc's iQiyi, which is also part-owned by Xiaomi.
Related:
SARFT urges TV stations to reconsider using anyone with misdeeds