Chris Hemsworth named 'sexiest man alive' by People magazine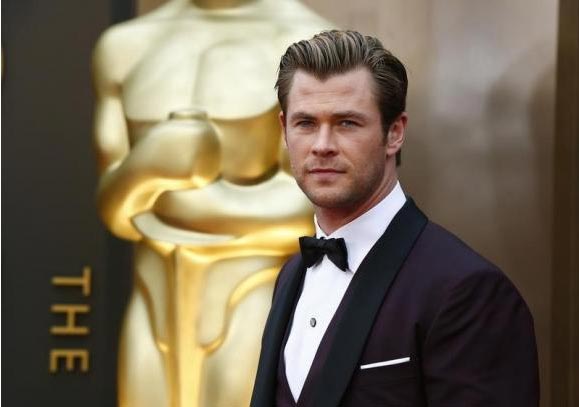 Actor Chris Hemsworth arrives at the 86th Academy Awards in Hollywood, California March 2, 2014.[Photo/Agencies]
"Thor" star Chris Hemsworth was named People magazine's "sexiest man alive" on Tuesday in a live broadcast of the late night talk show "Jimmy Kimmel Live."
Hemsworth, 31, appeared via Skype clad in a loose-fitting t-shirt with his face obscured and his voice disguised electronically, answering questions from the audience about his age, whether he was single and if he was an actor as they tried to guess his identity.
The star of "Thor," sequel "Thor: The Dark World" and "The Avengers" gestured towards his face and thanked his parents "for putting this all together" after he was correctly identified by an audience member and his full appearance was revealed.
Hemsworth also wryly thanked "all the other previous intelligent men, because this is based on an IQ test, not just physical appearance."
Past choices of the magazine, which began handing out the accolade in a 1985 cover story on fellow Australian Mel Gibson, have ranged in age from 27, with John F. Kennedy Jr. in 1988, to 59, with Sean Connery a year later.
Johnny Depp, George Clooney, Brad Pitt and Richard Gere have each been chosen twice. Last year's cover, rocker Adam Levine, was one of the few non-actors selected by the editors.
Hemsworth, whose first film was 2009's "Star Trek" and is married to Spanish actress Elsa Pataky, will appear on the cover of People in the issue published on Friday.
Related:
Top Ken Takakura's movies that Chinese netizens love
Beyonce highest paid woman in music in 2014 with $115 million: Forbes