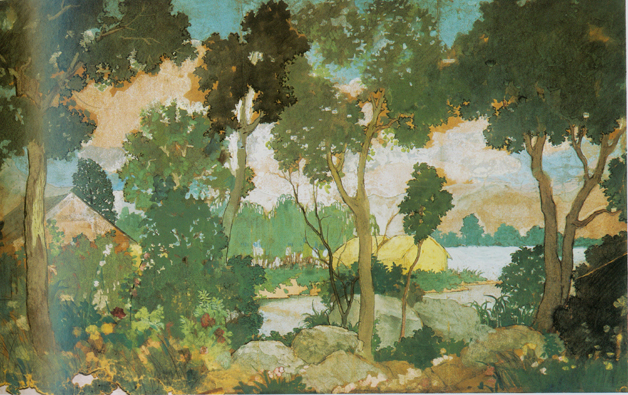 A watercolor painting by Li Yishi, 1930s. [Photo/namoc.org]
The China Watercolor Art Research Exhibition will be open at the National Art Museum of China (NAMOC) in Beijing from Jan 22 to Feb 8.
On display as the main exhibits will be watercolor works representing various periods in the 20th century, including noted artists Wu Guanzhong, Li Kuchan and Si Tuqiao. The exhibition uses relevant documents and archives as supplements. Organizers include the Ministry of Culture, Qingdao Municipal Government, NAMOC, China Artists Association and China Central Academy of Fine Arts.
It is just 300 years since watercolor was introduced to China in 1715, when missionaries came to China and taught Western painting. According to an introduction by NAMOC, Chinese watercolor art has established its own clear and unique evolutionary course, particularly during the past 100 years and had an important effect on the development of modern Chinese arts.