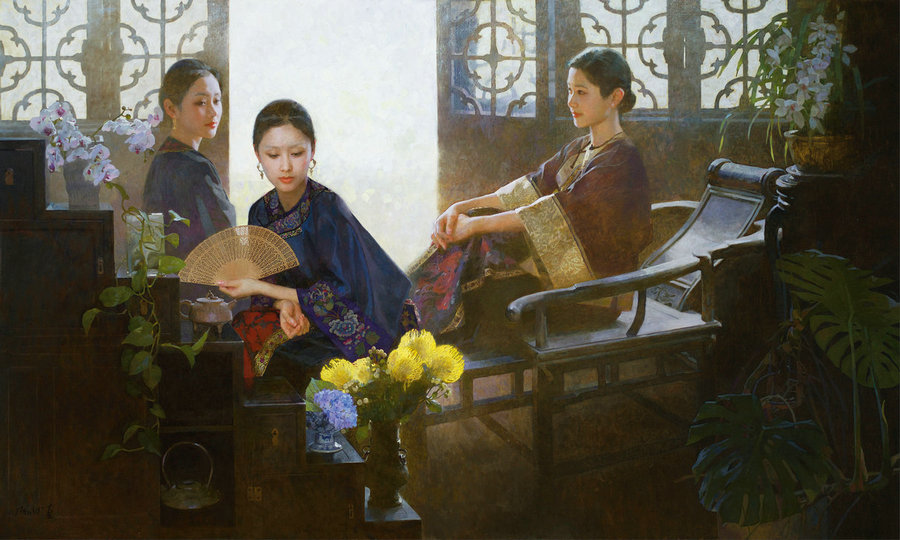 Morning Dew, by Chen Yanning, sold for 3,795,000 yuan ($ 611,840) at the 2011 China Guardian Autumn Auctions. [Photo/ english.cguardian.com]
When studying aboard, leading Chinese oil painter Chen Yanning got a sandalwood fan by chance at a charity sale. This sandalwood fan reminded him of a childhood memory and inspired a series of works with Oriental charm.
He depicts every single detail of the ornate fans to express the Oriental atmosphere, not to mention the nuance of the models' faces. The women depicted by Chen are quiet, demure and soft with old-fashion grace, like a remote Oriental dream lying in our heart.