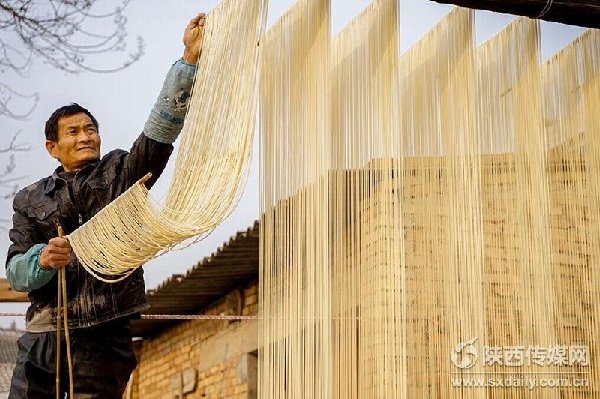 Villagers make noodles in Shixia village, Shaanxi province. [Photo/sxdaily.com.cn]
Handmade noodle is one of famous local delicacies in Shaanxi province. If one didn't have handmade noodles, he or she is not a true "Laoshan" (Shaanxi resident). Shixia village has a history of 600 years of making handmade noodles. Everybody in the village is a master for making kongxin noodles, which means hollow noodles.
The skill is passed down from generation to generation. Nearly half of families from over 500 village households use the most traditional skills in the production of noodles, which is as thin as a hair. The handmade noodles featuring original flavor, rich nutrients without any additives have won customers' hearts.