Sweet traditions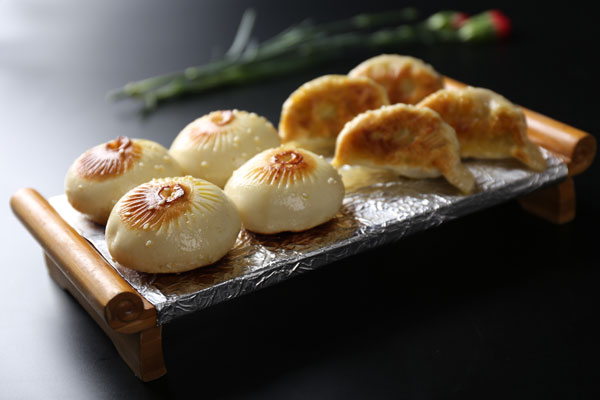 Fans of Huaiyang cuisine, one of China's fourmajor cuisines, can experience the delicacy at the newly opened Beijing branch of Yechun Teahouse. [Photo/China Daily]
Yechun Teahouse is a haven of Huaiyang cuisine, as Liu Zhihua discovers at the famous chain's new eatery in the capital.
The first thing I noticed when I walked into the new Beijing branch of Yechun Teahouse, a State-owned restaurant chain headquartered in Yangzhou, Jiangsu province, was the intricate design.
The first-floor entrance hall features a rock-and-water garden, and dozens of traditional Chinese lanterns swing from the high ceiling.
A winding white-marble staircase leads customers to dining areas on the second and third floors, sweeping past a large open kitchen where staff work busily.
As I walked to a dining room on the third floor, I noticed every wooden window was a carved flower frame; the names of the rooms included chun (spring), which reminded me of the mild climate and beautiful scenery in the Jiangnan area-the southern region of the Yangtze River where the restaurant chain got its start.
With a history of more than 200 years, the restaurant chain's eateries are famous for Huaiyang cuisine, which is one of China's four major cuisines, along with Cantonese, Chuan, and Shandong. Huaiyang cuisine is characteristically light and slightly sweet-almost never spicy.
Pork, freshwater fish and other aquatic creatures serve as the meat base in most dishes, and there is a vast variety of dim sum as well.
Fans of Huaiyang cuisine say its emphasis on the freshness of ingredients, as well as the meticulous way ingredients are cut and heated, sets it apart from other foods.
At a recent lunch at the Beijing branch, I sampled several dishes and gained a new appreciation for the cuisine. The dishes were presented in porcelain in colors that coordinated with the food colors.