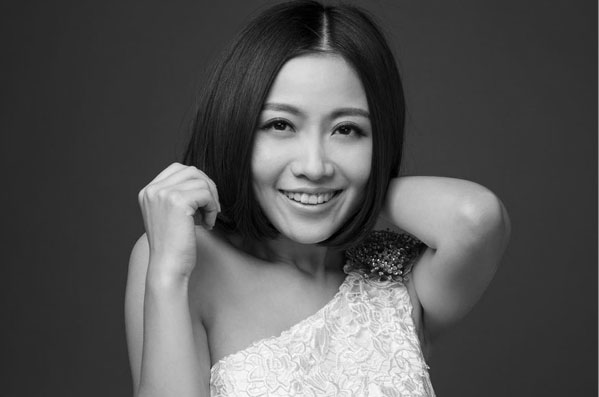 Undated photo of Yao Beina. [Photo/ifeng.com]
The memorial service for the late singer Yao Beina, who died at age 33 on Jan 16 from breast cancer, was held yesterday morning in Shenzhen.
Yao's family, Chinese singer Liu Huan and Na Ying, who coached Yao on the hit reality show Voice of China, attended the event, along with her fans and thousands of local citizens.
Yao Feng, father of the late singer, moved the entire crowd with his heartbreaking speech.
"She was perfect, and that makes it even harder for us. It's lethal. Beina, my little girl, please go in peace. In the next lifetime, I still want to be your father," he said.
He also hinted at a release of a complete collection of Yao's songs.
"Aside from the songs recorded in June, she still has some works that haven't been published. We will take some time to organize them," the elder Yao said.