Since their birth, subway stations have served as a vital platform to show the culture, tradition and style of a city or country. Here we take stock of some amazing, artistic metro stations in China.
Beijing metro stations: Strong Chinese style and a spirit of modernity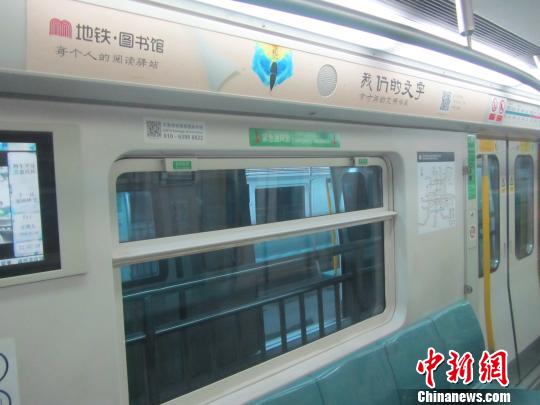 The first underground library on subway Line 4 in Beijing. [Photo/Chinanews.com]
Beijing launched its first underground library "M Subway•Library" on Jan 12. Citizens riding the special train on subway Line 4 can read e-books provided by the National Library by scanning the QR code in the carriage.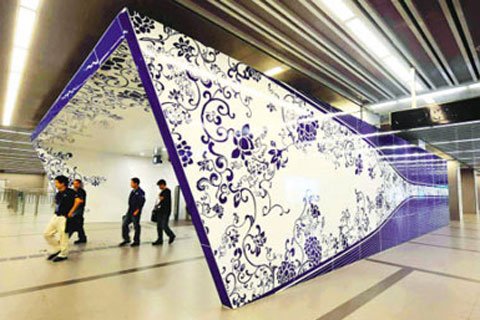 File photo
Adjacent to the remains of the Yuan Dynasty city of Dadu, the Beitucheng station on Line 8 presents itself as a huge blue and white porcelain container. It is designed to show visitors a strong Chinese style. The bracket lights on the walls and ceiling are brimming with a spirit of modernity.