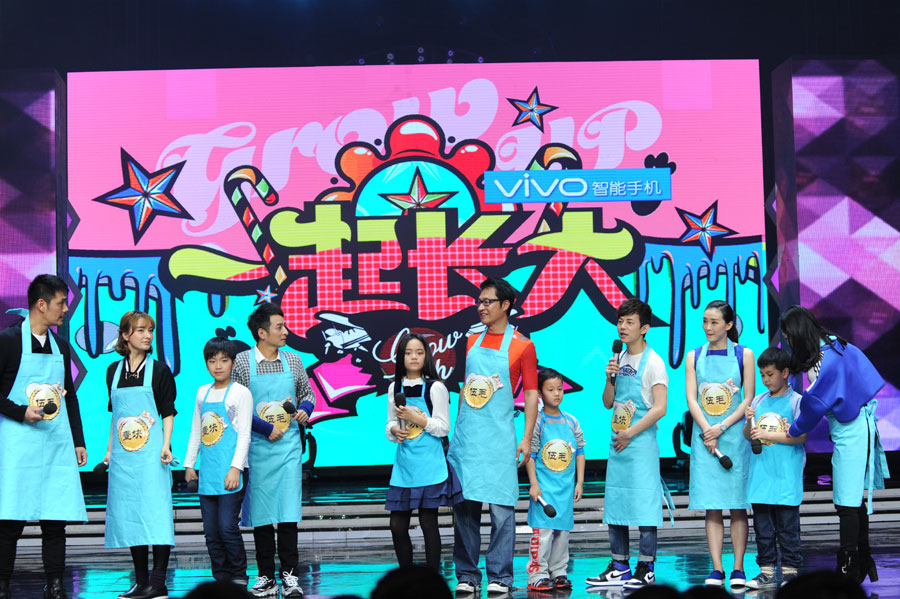 Main characters of the "Sorry, Baby" participate in the TV show "Happy Camp". Photo provided to chinadaily.com.cn
The main characters of the movie Sorry, Baby recently take part in a famous Chinese TV show Happy Camp.
In this movie, four Chinese celebrities with their children visit four different rural areas to experience the real life of the local people. These actors and actress would have a real part in the movie.
Sorry, Baby will be released at cinemas on Jan 31, 2015.