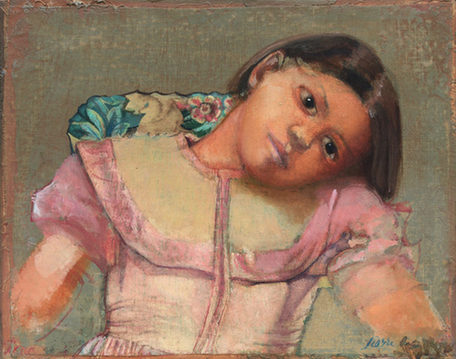 [Photo/namoc.org]
Pierre Carron, former president of the French Academy of Fine Arts, held his individual oil painting exhibition in the National Art Museum of China (NAMOC) on Jan 12. With the theme "Innocence and Natural Instincts", this show displayed 51 oil paintings, a real feast for art lovers.
According to Wu Weishan, NAMOC director, Carron is famous for portraying children and nature. The innocence of children and the purity of nature constitute the keynotes of his paintings. When appreciating his works of art, a sense of belonging will arise spontaneously. In addition, his paintings always recall the days of childhood and touch the soul of the visitiors.
NAMOC will launch a new series of art projects this month, such as "Carrying Forward Chinese National Spirit", "People's Image" and "Watercolor of a Century-China Watercolor Art Research Exhibition".
Related: