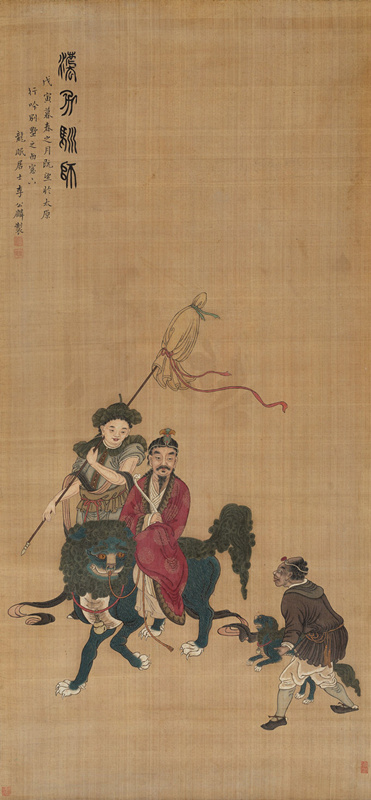 Character and Horse by celebrated Chinese painter Li Gonglin (1049-1106AD)[Photo/english.cguardian.com]
Leisurely lazy, slovenly careless, enjoying an easy life in the countryside and getting away from fame and wealth….that is a typical image of an ideal man in the eyes of Chinese traditional ink and wash painters.
Sounds weird? Then what is the whole aesthetic idea behind it? How does one decode the image of those traditional fine arts?
In fact, the standard of beauty of Chinese men in traditional paintings has nothing to do with a good looking appearance, which is totally different from that in the West. A slight body frame with soft eyes, a thin and tall figure with smart looks, or a noble and affluent man with an elegant mien…these all can fit the definition of handsome men. The key is a lifelike expression with a sense of spirit.
Traditional Chinese painters do not emphasize the vivid details of a figure. Rather, they memorize the personalities of a character and then draw them out according to their memories. What they try to present is not the physical features or appearance of a person, but a personality, an attitude and a real heart.