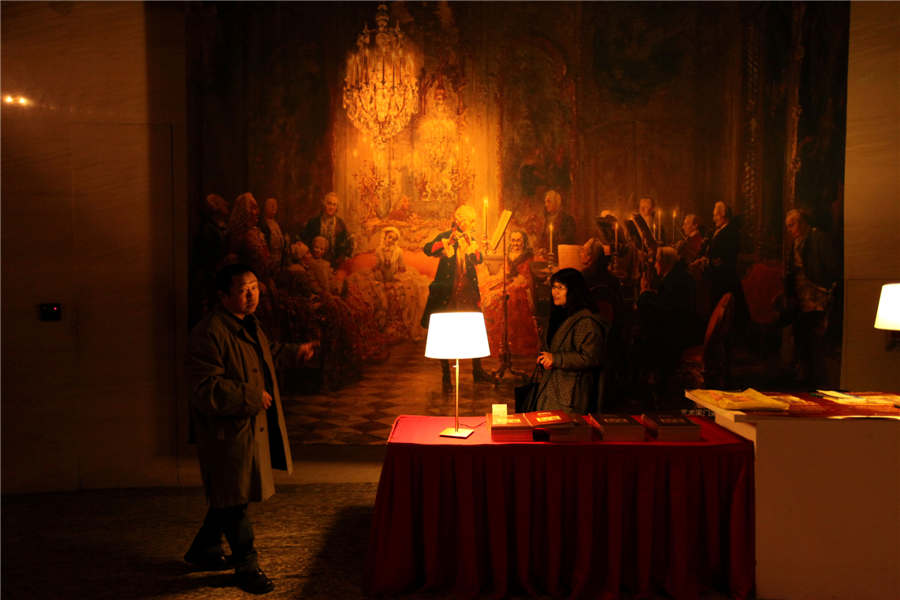 Watercolor drawings on display at Beijing World Art Museum depict home decoration styles of 19th-century Europe. [Photo by Jiang Dong/China Daily]
At the Beijing World Art Museum, people get to see the changing home decoration styles depicted in watercolor drawings of 19th-century Europe. The exhibition displays 72 works from the Cooper-Hewitt, National Design Museum in New York.
The Oriental-themed decoration is one of the 10 sections at the exhibition to give a glimpse into the development of the home furnishing of Europe's upper-middle class two centuries ago.
The paintings demonstrate how people applied Neoclassicism, Gothic, so-called Chinese style (actually a mix of Chinese, Egyptian, Japanese and Moorish elements) and aestheticism to polish the look of their living rooms, studies, libraries and bedrooms. They were painted by professionals, amateurs and housewives, and were passed along as heirlooms and gifts. More...