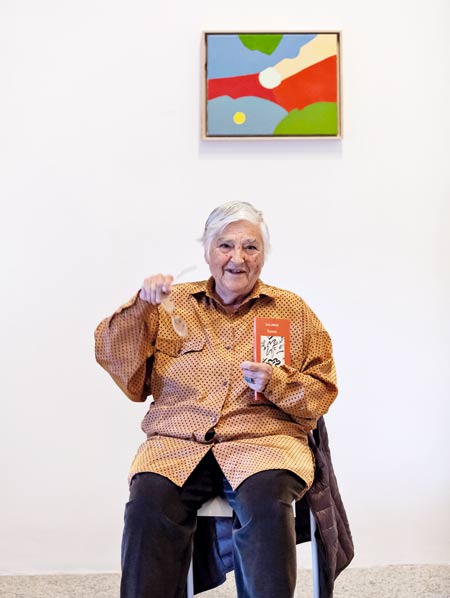 The artist Etel Adnan. Photos provided to China Daily
Writer and visual artist Etel Adnan's solo exhibition at Galleria Continua Beijing displays her recent exploration - not only on her familiar canvas but also her ink-on-paper creations. As always she depicts no humans in her works, only landscapes. The small-format oil paintings continue her passion for the sceneries of Mount Tamalpais near her residence in San Francisco, while the ink paintings were inspired by her impressions of San Gimignano, a medieval hill town in Italy. Born in Beirut, Adnan is the daughter of a Syrian Muslim father and a Greek Christian mother. Now 89, she is recognized as one of the most complex figures of contemporary culture.
11 am-6 pm, daily except Monday, until April 13. Galleria Continua Beijing, 798 Art Zone, 2 Jiuxianqiao Lu (Road), Chaoyang district, Beijing. 010-5978-9505.