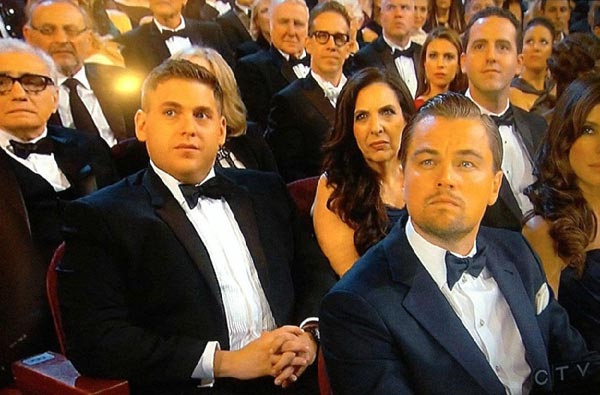 Leonardo DiCaprio is in tears.[Photo/CRIonline]
As Oscars night unfolded, cameras captured the smiles and tears of winners at the 86th Academy Awards. They were inundated with warm words and congratulated on their achievements and recognized for their hard work.
But amid the jubilation there was a group of people, sitting quietly, watching their contemporaries on stage, holding back their tears.
These people are the other nominees, all great at what they do, but still seeking the most sought-after award in cinema. They are so near, yet still so far from the little golden statue.
Leonardo DiCaprio is one of them. Again.
Winning isn't everything. Some of the greatest actors in the world, have never received one, but it's hard not to feel sorry for the nominees and this year, particularly, it's hard not to sympathize with DiCaprio.
Related: 5 best Leonardo DiCaprio performances