'Queen of tea' losing crown amid frugality drive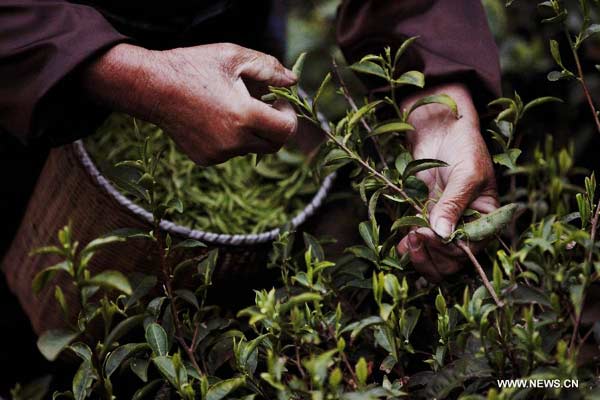 [Photo/Xinhua]
Although spring is the main season for tea harvesting and sales, farmers near West Lake have been feeling a chill this year following China's frugality and anti-corruption campaigns.
Few customers are buying high-end tea, in sharp contrast to previous years, at Longjing Village, a major production base for West Lake Longjing tea.
"Buyers are only offering us between 5,000 yuan (805.5 U.S. dollars) and 5,600 yuan per kilo, a third lower compared with last year," said a farmer surnamed Jiang. Prices reached as much as 16,000 yuan per kilo in 2012.
Dubbed "queen of green tea", West Lake Longjing is produced in Hangzhou, east China's Zhejiang Province, and represents one of the most famous teas in the country, with 370 million drinkers.
However, national campaigns since late 2012 banning officials from accepting gifts or buying extravagant goods with public money have impacted the high-end tea industry.
A villager surnamed Qian said a government bureau in the province used to order 10 kilos of high-end tea every year. "This year, for the first time, they have canceled their order."