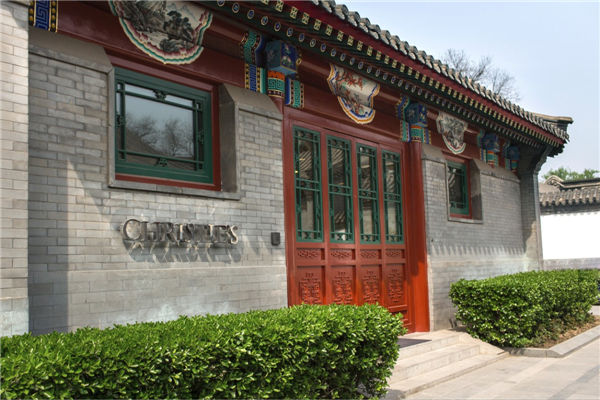 Christie's Beijing art space [Photo provided to China Daily]
Christie's further increased its influence on the mainland market by opening an art space in Beijing on March 31. The space will hold exhibitions, lectures and art programs, and serve as an important venue to expand Christie's private sales business.
Located at The Imperial Club, the space is holding an inaugural exhibition of nine paintings by renowned painter Qi Baishi (1864-1957). The exhibition is reservation only and runs until April 19.
Christie's chief executive officer Steven P. Murphy said: "We share the vision with China of developing art and culture and look forward to contributing to the growing vibrant art scenes in Beijing … We look forward to welcoming more Chinese collectors and friends on a regular basis."
The opening of the Beijing space has taken Christie's exhibition venues around the world to five, joining London, Paris, New York and Hong Kong, where a James Christie Room opened at Alexandra House in February.