U2's Bono to launch sunglasses line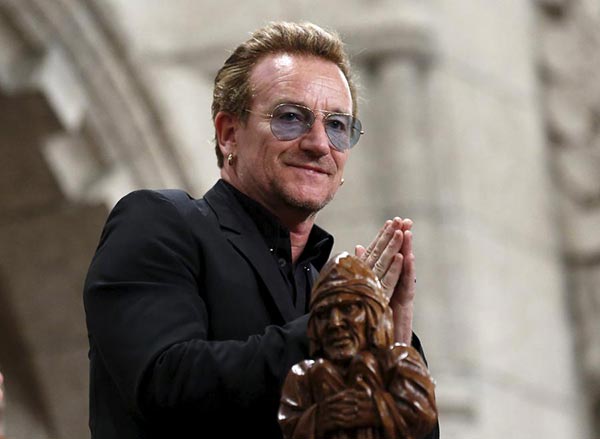 U2 lead singer Bono gestures while being recognized in the House of Commons on Parliament Hill in Ottawa, Canada, June 15, 2015. [Photo/Agencies]
U2 lead singer Bono is set to launch his own line of sunglasses to help raise money for people with eye problems.
The singer, who revealed that he suffers from glaucoma last year, is aiming to raise $10 million for screening and glasses by teaming up with eyewear company Revo.
The company will donate $10 for each pair of glasses it sells to the campaign.
He released a statement on Revo's website saying the cause was close to his heart and that the initiative will ensure millions of people have access to eye tests and glasses.
The star's line of sunglasses will be released later this year.
Related:
16-yr-old HK fashion blogger go viral online