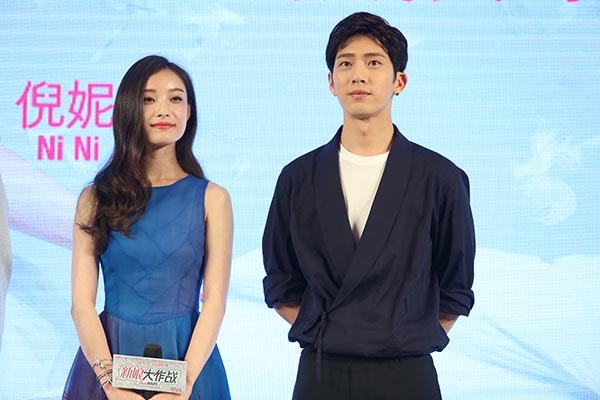 Actress Ni Ni and actor Jing Boran. [Photo provided to chinadaily.com.cn]
China's fast-booming movie market has seen a rise in film adaptations from Hollywood classics, as good scripts are "limited" and because the classics are always welcomed by moviegoers, say some insiders.
Recent cases include Bride Wars, a remake of Kate Hudson's 2009 namesake title, and 12 Citizens, inspired by the 1957 American drama 12 Angry Men.
"Bride Wars was a popular hit when it was released in North America," says Zhang Wenbo, CEO of the Beijing-based Brave Entertainment. "The storyline and its comedic elements can also win mainland moviegoers."
Bride Wars, which will hit mainland theaters on Aug 20, features the conflict of two young women who are best friends and who share similar teenage dreams of having their wedding ceremonies in a luxury restaurant. But the wedding arranger erroneously sets the two weddings on the same day, which means one of the two has to give up, and a battle evolves.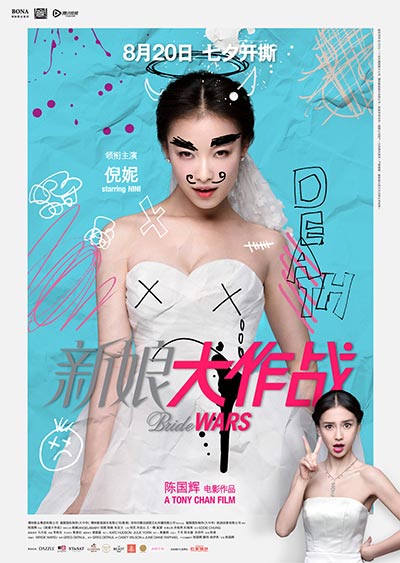 Poster of Bride Wars. [Photo provided to chinadaily.com.cn]
The Chinese version stars veteran actresses Angelababy and Ni Ni.
In December, the crime thriller 12 Citizens, directed by the theater-play veteran auteur Xu Ang, won the Marcus Aurelius Award, the highest honor in the 9th Roman International Film Festival .
Xu told China Daily in an earlier interview that the classic movie has many international versions and hopes his Chinese remake can record the social changes in mainland society.
Related:
Behind the scenes of a Chinese war drama