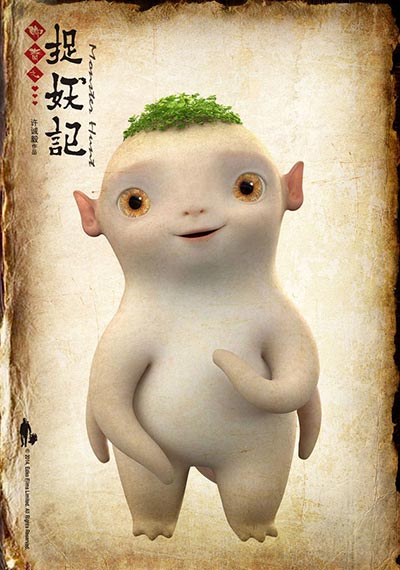 Poster of "Monster Hunt". [Photo/Mtime.com]
Live-action fantasy movie Monster Hunt continues to break the records as its total domestic box office is expected to exceed 2 billion yuan ($320 million). 
The film has already grabbed the record for the top-grossing Chinese film of all time by surpassing 2012 comedy Lost in Thailand only 10 days after its release.
It has also out-paced Transformers: Dark of the Moon to become the second highest grossing film of all time in China.
The theatrical run of the film will be extended to September 16th.
Meanwhile, Jian Bing Man is also doing well as its box office is approaching 1.1 billion yuan.
It is the second domestic film to surpass the 1 billion yuan mark this year following Monster Hunt.
Jian Bing Man cost only 18 million yuan ($2.9 million) to produce, making it one of the most profitable films in the country.
Mr. Black: Green Star also hit China's big screens on Aug 7. The film is expected to be another milestone for Chinese animation following Monkey King: Hero is Back.
Related:
Monster Hunt leads the pack of domestic films breaking records