Minions crosses $500m at box office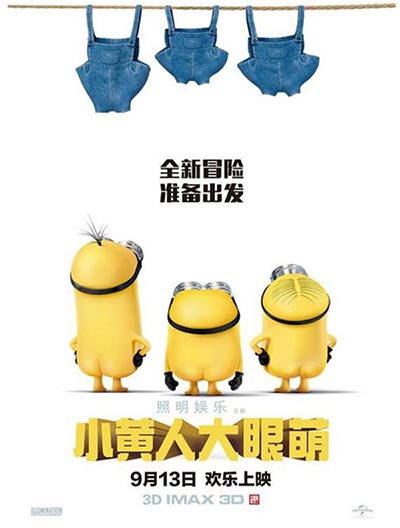 Movie poster of Minions. [Photo/Agencies]
Minions has crossed the $500 million mark at the international box office.
The animated comedy opened in first place in 55 countries and regions, setting the record in 29 markets for the biggest opening weekend of all time for an animated movie.
Combined with its domestic total of $260 million, the movie has worldwide takings of around $760 million. With the film still set for release in China, Japan and Korea within the next two months, industry insiders are predicting that the film will cross the billion dollar mark.
Minions is a spinoff of hit film The Despicable Me and follows the lovable minions as they set out to serve the most despicable masters through time. The film stars Sandra Bullock, John Hamm and Steve Coogan.
Minions will be released in China on September 13.
Related:
Animated film 'Minions' dominates NA box office