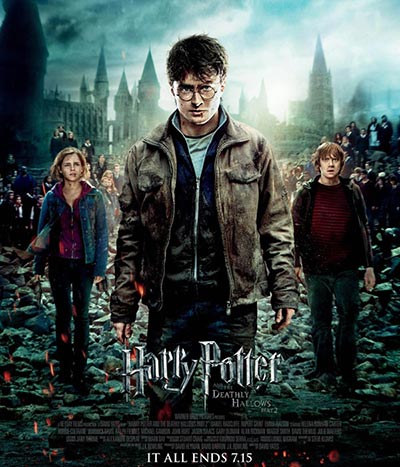 A poster of the 2011 film "Harry Potter and the Deathly Hallows: Part 2". [Photo/Mtime.com]
American director Chris Columbus, the man behind the first two "Harry Potter" movies, has gone on-record saying he'd like to direct another Harry Potter film.
In making the suggestion, Columbus says he's always wondered what happened to the trio of Harry, Ron and Hermione in the 19 years after they beat the great villain Voldemort.
The books and films both have a nearly two-decade gap, and jump from their victory over Voldemort to the scene where the trio send their own kids on the train to the wizard school of Hogwarts.
Author J.K. Rowling has published a number of short stories to fill in the gap over the past years.
However, she's also been busy developing a spinoff titled "Fantastic Beasts and Where to Find Them," which is going to feature Oscar-winning actor Eddie Redmayne.
A stage play called "Harry Potter and the Cursed Child" is also in the works.
Chris Columbus says he has yet to approach J.K. Rowling about a possible film, but does say he is eager to know what's on her mind about those missing years.
Related:
Stills of film Lady of the Dynasty