Top 20 kung fu stars in China
When you think of Chinese kung fu stars, the name Bruce Lee may come to mind. In fact, besides Lee, there are many more action stars in China.
Ji Chunhua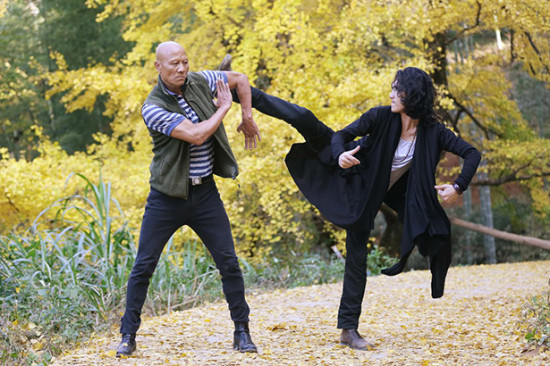 Ji Chunhua (left). [File photo]
Date of birth: July 20, 1961
Place of birth: Hangzhou, Zhejiang province
Notable work: "The Shaolin Temple" (1982), "Red Sorghum" (1988), "Fong Sai-yuk II" (1993)
Having learnt martial arts since childhood, Ji Chunhua was a member of professional martial arts group in Zhejiang province. In 1982, he began his acting career in martial arts blockbuster film "The Shaolin Temple." Since then, he became one of the most popular supporting actors in Chinese kung fu films. Ji has alopecia and often appeared as bald villains in films and TV series.