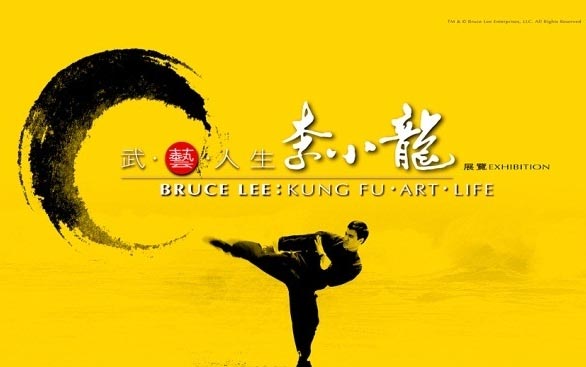 Exhibition titled "Bruce Lee: Kung Fu Art Life" will be held at the Hong Kong Heritage Museum. [Photo/www.heritagemuseum.gov.hk]
A new installment in a series of martial arts legend Bruce Lee collection displays will be showcased at the Hong Kong Heritage Museum, the Hong Kong Special Administrative Region government website said on July 17.
The exhibits include the first edition of "Chinese Gung Fu: The Philosophical Art of Self-Defense" autographed by Lee, several reels of movie trailers including the popular "The Big Boss" and "Fist of Fury," original behind-the-scenes photos taken on the set of "Enter the Dragon" and stills and posters of various films.
Themed under "A Collection of Insights, Memories and Pride," the newly added collection will be on display at the five-year thematic exhibition "Bruce Lee: Kung Fu Art Life" and will feature more than 200 sets of items related to Lee from the collection of Jeff Chinn, a collector from San Francisco in the United States.
The thematic exhibition has been well received by the public since it was launched in July 2013. It showcases more than 600 precious relics related to Lee on loan from a number of local and overseas collectors and institutions.
Through the exhibition, members of the public can not only gain a great insight into the achievements and contributions of Lee, but also learn more about him through collectors' eyes.
Related:
Afghanistan's Bruce Lee 'reincarnation' becomes Web hit