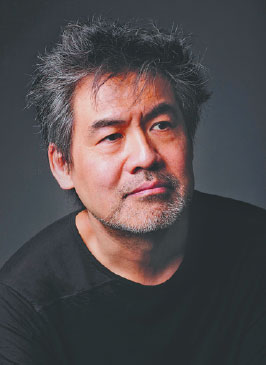 Playwright David Henry Hwang's latest production Kung Fu offers a three-dimensional portrayal of Bruce Lee. Provided to China Daily
Chinese-American playwright David Henry Hwang had been toying with the idea of a theatrical ode to Hong Kong-bred martial arts star Bruce Lee for almost two decades before the debut of his latest work.
"I've wanted to do a show about Bruce Lee since the mid-1990s. But throughout the 2000s I tried to do it as a musical, and it just wasn't working," Hwang says in an interview with the Signature Theatre.
"The idea of doing a play that would have musical numbers with martial arts and dance influenced by martial arts seemed exciting to me, and the movement would move the story forward-the way that a song does in a musical."
Hwang's Kung Fu, a portrayal of international icon Bruce Lee's journey from his early years as a child in Hong Kong to his status as a martial arts legend, made its world premiere on Feb 4 at the Signature Theatre in New York.
The production chronicles Lee's life in the United States as he struggles to prove himself as a fighter, a husband, a father and a man.
Hwang admits that Lee's story fits the bill for the traditional immigrant story.
"The play essentially covers his years in the US and his decision to leave and go back to Hong Kong," Hwang says. "I am focusing on the years in which he was dealing most with culture clash-what it means to be an American and what he is able to achieve, as well as the limitations."
Hwang is a Residency One Playwright with Signature, which means the theater company devotes a full season to Hwang's work in an effort to give audiences an in-depth view of a living playwright's body of work by revisiting and premiering a series of plays.
For his residency, Hwang organized the nonprofit off-Broadway company's inaugural Contemporary Chinese Playwriting Series, which has connected four Chinese playwrights with US-based artists to develop and present English-language versions of their work.