Eat beat
BEIJING
Film to highlight herbal tea
A five-episode documentary film will take on the history, innovation and popularity of liangcha, a cooling herbal tea that some have called China's version of cola, with a history of nearly 200 years. Guangzhou Wanglaoji Pharmaceutical Co, a leading canned liangcha producer with the trademark Wanglaoji liangcha that originated in 1828, kicked off the shooting project in Beijing on July 8, together with partner CCTV's documentary channel, and Aiqiyi.com, an online video website. The company plans to spend millions of yuan to promote the tea to the international beverage industry, through exporting, initiating internationally recognized liangcha-processing standards, and promoting the culture of the beverage.
Icelandic afternoon tea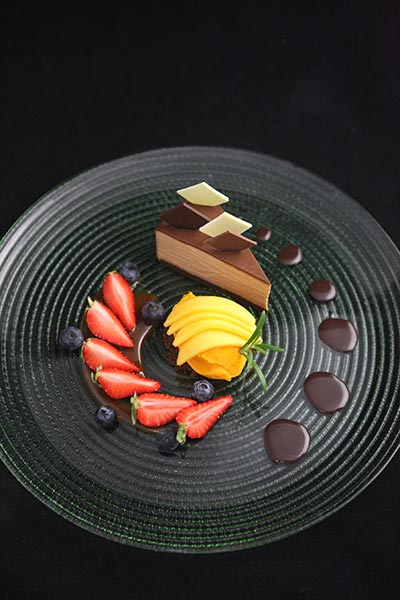 图片说明
The Ritz-Carlton Beijing, Financial Street is serving a Nordic-style Iceland afternoon tea through the end of July. Pure produce from the pristine environment ranges from premium smoked salmon and precious caviar to North Sea cod, rustic breads and sub-Arctic salad. Highlights of the Nordic fare extend to authentic Iceland tarts, mousse, cheesecake and ice cream. To pair with all the delicacies, various summer ice teas are featured at the Crystal Bar and Lobby Lounge, including floral oolong, rose, lemon, jasmine and chrysthemum. The menu is created by the hotel's dessert chef Charles Zhao in partnership with Iceland cosmetic brand Bioeffect and Icelandic Glacial Natural Spring Water, revealing a new face of the remote island best-known for volcanoes and glaciers, and as the inspiration for Jules Verne's Journey to the Center of the Earth. The la carte menu is priced from 118 yuan ($19), plus a service charge per set.
1 Jin Chengfang Street East, Beijing. 010-6601-6666.