Last standing Chinese eatery in downtown Nairobi holds strong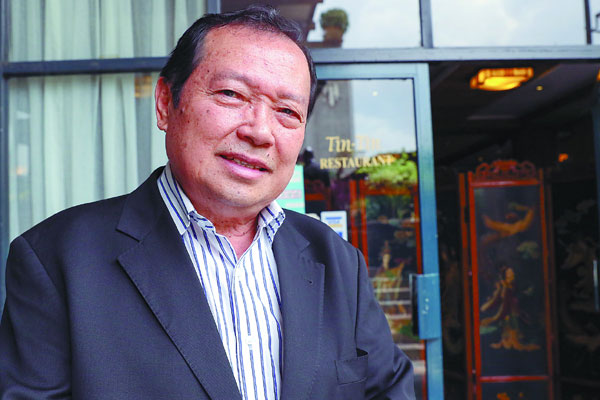 Restaurant owner Henry Tin in front of his business in Nairobi.[Photo by Lucie Morangi/China Daily]
First there were four, then three, then two and finally just one.
When Tin Tin Chinese restaurant in Nairobi opened nearly four decades ago it was in good company. Today, Tin Tin is the only Chinese restaurant in the highly competitive downtown area.
Henry Tin, 68, has seen the city grow from one with single-lane unsealed roads to multilane paved roads overshadowed by Kenya's modern skyline. He has seen the Indian middle class pushed to the suburbs by the burgeoning Kenyan middle class whose changing lifestyle now dictates the business models adopted by entrepreneurs interested in surviving.
"I think I am now the oldest Kenyan-born Chinese," Tin says, laughing.
For years the Chinese restaurant has been a defining feature of the city's landmark Kenya International Conference Center.
This is the place Tin's father, James Tin, believed would help them make their fortunes as he moved with his wife to start the family business in 1978.
"Our biggest client is the government that surrounds us," he says, referring to the government office buildings on both sides of the street where the conference center is located.
The Tins offer catering to businesses attending events at the conference center.
The venue plays a strategic role in marketing the country as an ideal host for conventions, exhibitions and other meetings. The country is now rated second after South Africa as an African tourism destination for Chinese, according to the International Congress and Convention Association.