Classic food Chinese eat on long-distance trains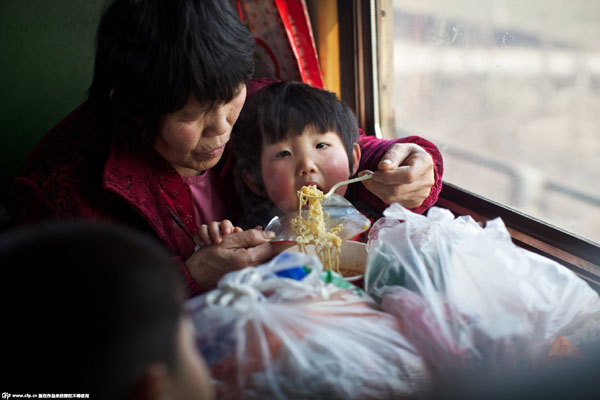 [Photo/CFP]
When traveling a long distance by train, most Chinese passengers prefer to bring their own food to eat in the carriage. This was especially true in the past, when bullet trains were less available and meals provided on the train were over-priced and unpalatable.
Over time, some foods have stood out as top choices on the train. As the upcoming Chinese Spring Festival sees many set off on long journeys by rail, we take a look at the foods they are most likely to take with them.
Instant noodles
Instant noodles are cheap, convenient and tasty. As all trains in China provide hot water, instant noodles become the most popular hot food on a train, because they can be made anytime.