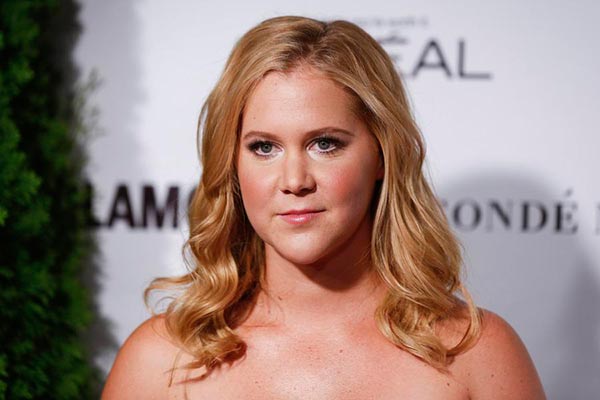 Comedian Amy Schumer arrives for Glamour Magazine's annual Women of the Year award ceremony in New York November 10, 2014. [Photo/Agencies]
A word of warning to sensitive viewers: Some seriously damaged and foul-mouthed women are winning over the world of television.
The Emmy nominations on Thursday validated a number of raunchy and troubling performances by women in both comedy and drama - lending credence to the idea that likeability is no longer the key to success for female characters.
Take Amy Schumer, rewarded with her first lead actress nomination for her candid and crude Comedy Central series "Inside Amy Schumer."
Then there's veteran Lily Tomlin, a six-time Emmy winner who pulls no punches as a feisty, sexually explicit woman in her 70s in Netflix's new comedy "Grace and Frankie."
For audiences and critics who have longed to see female actors occupy the anti-hero space that has been so successful for TV's men in recent years, the wait appears to be over.
"For years, there's been a huge problem for women, because female characters could not be perceived as being unlikeable," said Mary McNamara, television critic for the Los Angeles Times.
"Now we're seeing that's changing," she added. "You can have women who are complicated, irritating, bad, who make stupid decisions, are raunchy. You're seeing a deepening of the female character across the board."