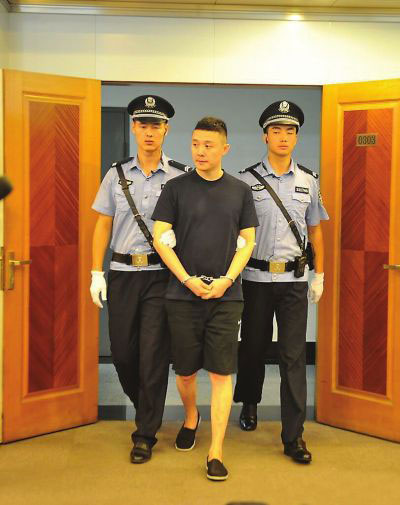 Zhang Lin [Photo/Sina Weibo]
Chinese actor Zhang Lin, whose stage name is Zhang Bo, has been sentenced to ten months in prison and has been fined 2,000 yuan ($322) for sheltering drug users.
The sentence was announced at a court in Chaoyang district, Beijing on Wednesday.
Zhang was arrested in his apartment Chaoyang, along with actor Wang Xuebing, in March.
Wang was an anti-drug ambassador for the city of Beijing in 2006.
He is free on bond after pleading guilty to drug charges.
Related:
'Spartans' detained by Beijing police for disturbing order
Depp's wife faces jail, fines for smuggling dogs into Australia