Expat brings bites of Switzerland to Beijing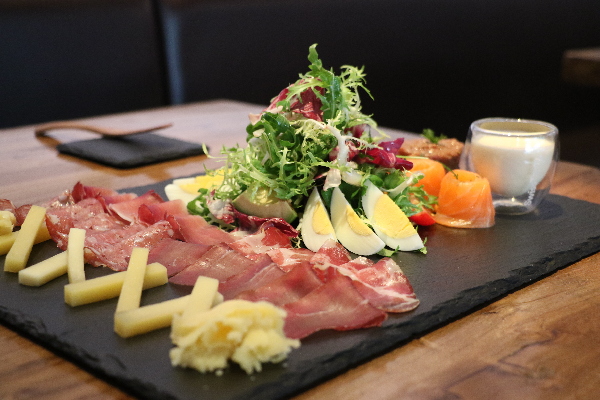 A platter features green salad, Australian beef tartare, strips of marinated Norwegian salmon and air-dried Swiss meats at Swiss Taste restaurant in Beijing.[Photo by Hannah Adamson/For China Daily]
In the cultural melting pot of Beijing, Swiss-born restaurateur Peter Troesch is eager to deliver something he's found lacking in the Chinese capital: an authentic taste of Switzerland.
Troesch, owner and manager of the recently opened Swiss Taste restaurant, came to Beijing 10 years ago and immediately felt the absence of his homeland in the food scene. After having spent most of his career in the hospitality business in various countries, he eventually decided to start his own brand here.
"It's a sponge. It's not full yet," says Troesch of Beijing's potential.
"It can still soak up more concepts and more things."
Located in the busy Central Park area, Swiss Taste is a combination restaurant, cocktail bar and deli, the last a recent addition since the business launched in April.
Inside, black-and-white chairs accent wooden tables, and images of Swiss wintertime sports hang on the walls. Fine-dining is not the game, Troesch says: Salt and pepper shakers shaped like cows give the tables a playful look. In true European style, cozy outdoor seating is available as well.
The extensive menu features the signature classics of Swiss cuisine, including a variety of dishes adopted by Switzerland from its neighboring countries-Germany, France and Italy-but all with a "Swiss taste".