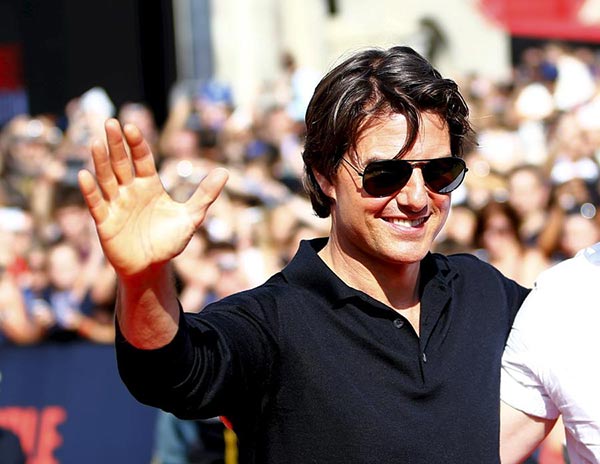 US actor Tom Cruise arrives for the world premiere of "Mission Impossible - Rogue Nation" in front of the State Opera House in Vienna, Austria, July 23, 2015.[Photo/Xinhua]
The fifth episode of Hollywood blockbuster, Mission Impossible: Rogue Nation, will debut in China on Sept 8, later than its first release in north America on July 31.
The film, directed by Christopher McQuarrie, features Tom Cruise, Jeremy Renne and Simon Pegg taking on their most impossible mission yet, eradicating the Syndicate, an international rogue organization committed to destroying the IMF.
The fourth Mission Impossible movie, Ghost Protocol, raked in a total of 670 million yuan (US 109.5 million) from the mainland's box office in 2012, second highest in all the imported movies that year.
Jack Ma, tycoon of the Chinese e-commerce giant Alibaba, has also invested heavily in the movie, confidence of good returns. It is also Alibaba Pictures' first involvement in a Hollywood movie.
Statistics show the previous four Mission Impossible films grossed more than 2 billion US dollars worldwide.