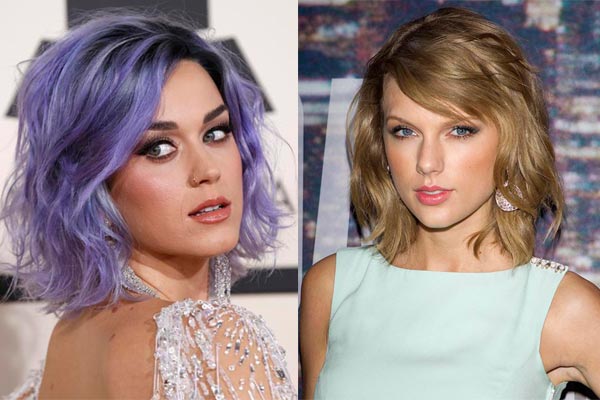 Katy Perry and Taylor Swift. [File photo]
The speculation that Taylor Swift's song "Black Blood" was written about Katy Perry has been confirmed, according to media report on Thursday.
The feud between Katy Perry and Taylor Swift has been speculated by a overwhelming number of fans since Taylor Swift had stated that the song "Black Blood" is about her rivalry with a fellow female artist in an interview with Rolling Stone last year.
Perry and Swift rarely spill their poor relationship into the public but the rumor has never been ended.
One day after the rapper Nicki Minaj and singer Taylor Swift got into a Twitter spat towards the nomination of MTV 2015, Katy Perry voiced on Twitter.
On her social media account, Perry pointed out the criticism of Swift and called out Swift for being a hypocrite, which confirmed that the two don't get along well with each other..
"Finding it ironic to parade the 'pit women against other women' argument about as one unmeasurably capitalizes on the takedown of a woman," Katy Perry wrote on her Twitter. Nicki Minaj later supported this tweet.
Related:
'Spartans' detained by Beijing police for disturbing order