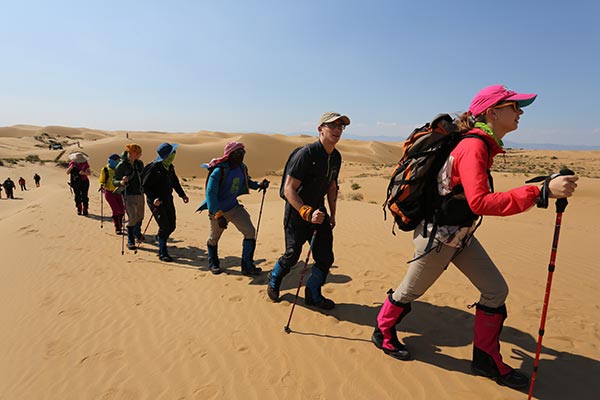 The reality TV show China-Through My Eyes features 16 young foreigners who travel to different parts of the country and get involved with local communities.[Photo provided to China Daily]
China Central Television's Channel 4 premiered a reality TV show on Saturday in a bid to appeal to a broader audience.
The 12-episode China - Through My Eyes has picked 16 foreign students to stay with ordinary Chinese people and experience different kinds of lifestyles. It is derived from Chinese Bridge, an iconic CCTV annual competition in which overseas students are asked to take a Chinese-language test.
When that competition turned 15 this year, it was dressed in the new format to better showcase Chinese culture to the outside world.
In the first episode, Patrick Rosevear, 28, a student from New Zealand, joined seven other foreigners to stay in rural homes in Guizhou province for three days.
"Metropolises are not enough to reflect China," he says.
"If it wasn't for the show, perhaps, I wouldn't have had the chance to find another side of the country."
Parents of the children with whom the foreign students stayed are away from their villages, working in cities.
To Rosevear, it is a rare opportunity to know about Chinese society in this manner.
Foreigners are seldom seen in such villages, he says.
Rosevear graduated from Beijing Language and Culture University two weeks ago, and will soon work as a lawyer in the city.